Automatic Capping/Closing Machines
Fully automated systems are for high speed applications and include conveyors and electro/pneumatic PLC controls
Suitable for almost any liquid including viscous liquids containing particles such as foods.
Our automatic machines can cap or close bottles in the 5ml to 10 litre fill range. Outputs range from 20 to 60 bottles per minute (1200-3600/hour).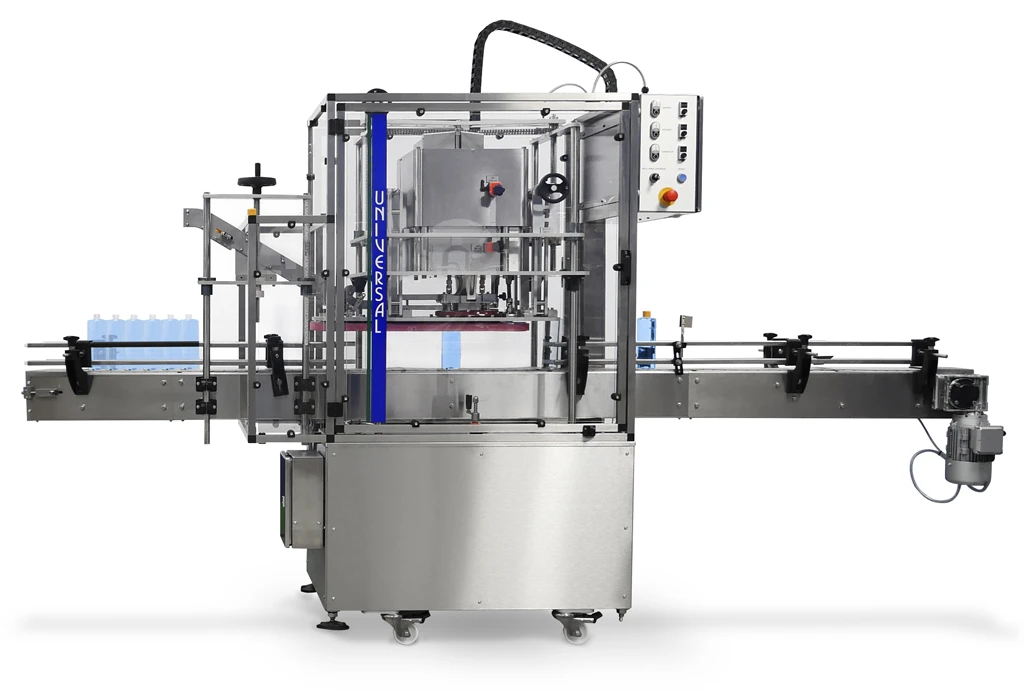 Highly versatile screw-capping system capable of up to 60 units per minute.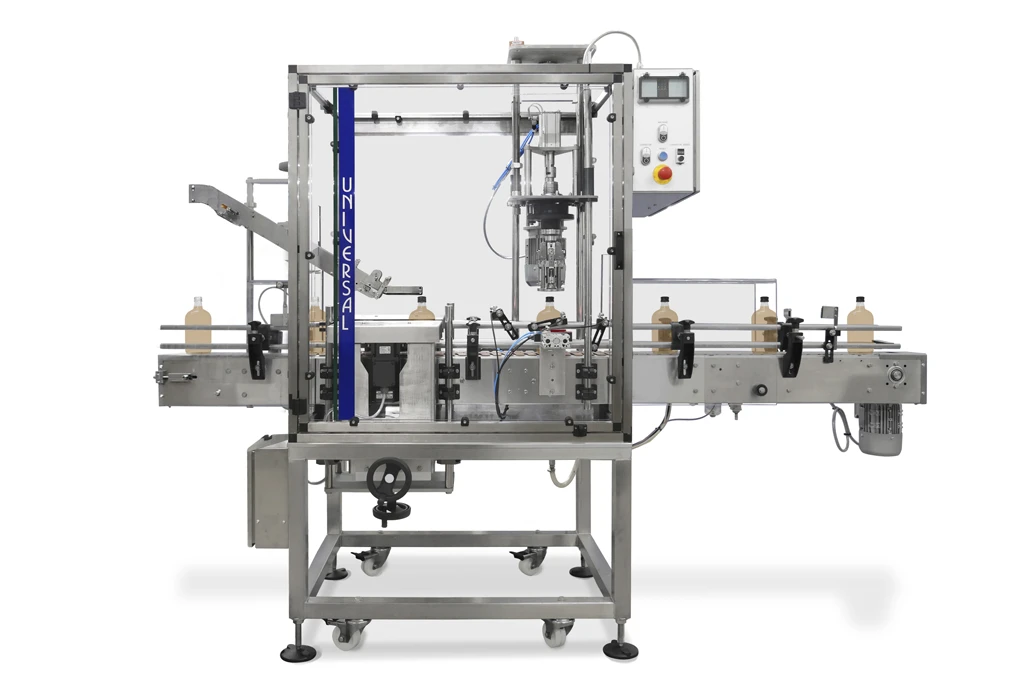 Automatic Roll-On-Pilfer-Proof capping machine capable of up to 30 units per minute.
Request further information about our automatic capping and closing systems