Automatic Liquid Filling Machines
Fully automated liquid filling machines are designed for high speed applications and include conveyors and electro/pneumatic PLC controls.
Suitable for almost any liquid including viscous liquids containing particles such as foods, our fully automatic liquid filling machines can cater for containers in the 5ml to 10 litre fill range.
Outputs range from 20 – 120 bottles per minute (1200-7200/hour) and they are designed for simple set-up, change over and operation without specialist skills or training.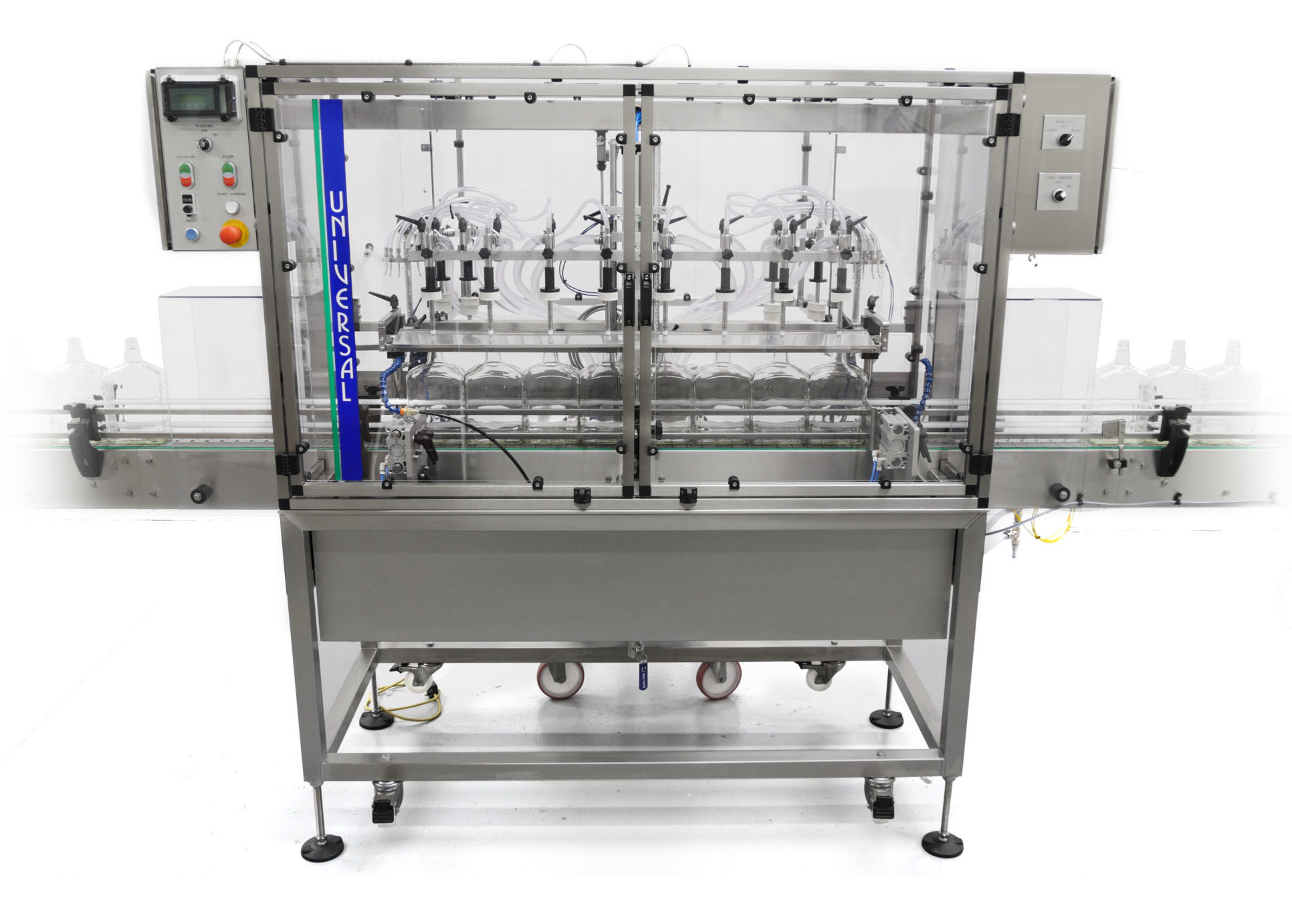 Posivac
Automatic vacuum level filling system with between 2 to 12 filling heads. Fill range 2ml – 1000ml
Posimatic EV5000
250ml – 10 litre – Automatic volumetric filling machine 2,4,6 or 8 filling heads
Key Features
In-line format is flexible and versatile
No change parts required
Available with 2,4,6,8,12 filling heads
Up to 120 bottles/min throughput
Scaleable (additional filling heads can be added at any time)
Suitability
Medium to large scale production
Solutions from 5ml to 10 litres
Viscosity range from 1 – 70,000 centipoise
Solutions for food products containing solid particles
Request further information about this machine