We currently have the following machines in stock, ready to ship to their new owners.
We always try to keep a small selection of our most popular machines in stock to keep lead times to a minimum.
Bypass our busy production schedule and have your new machinery delivered, installed and working far sooner. Many of these machines can be adjusted and adapted to suit your specific needs. Seals, nozzles, feed pipes etc. can all be tailored for your requirements.
For more details on any of the machines listed below, contact our sales team on +44 (0)1233 643666
or click on the button below the product to submit an enquiry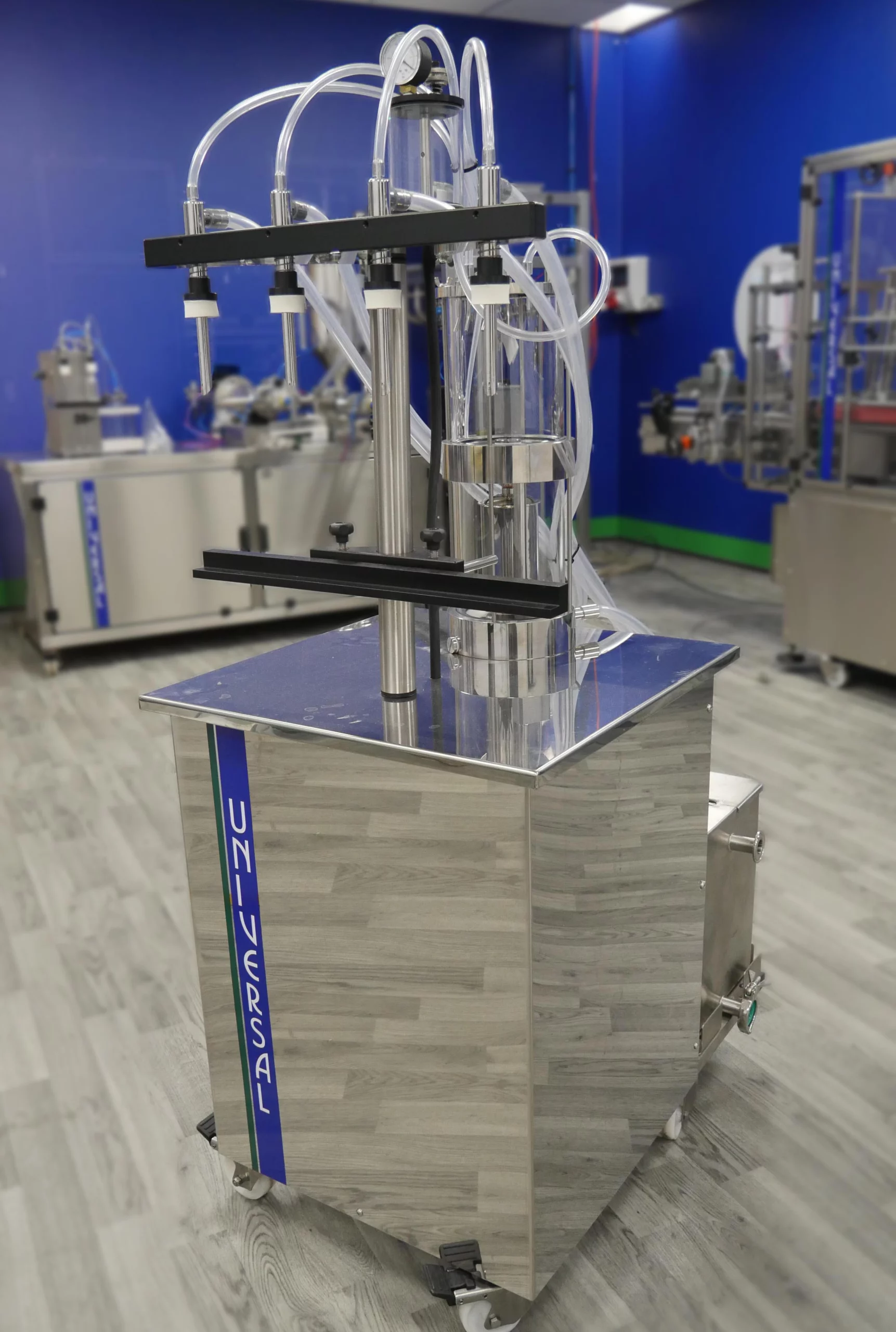 Easifill
Semi-Automatic Vacuum Level Filling Machine
4 Filling Heads, Float Return Feed Tank included.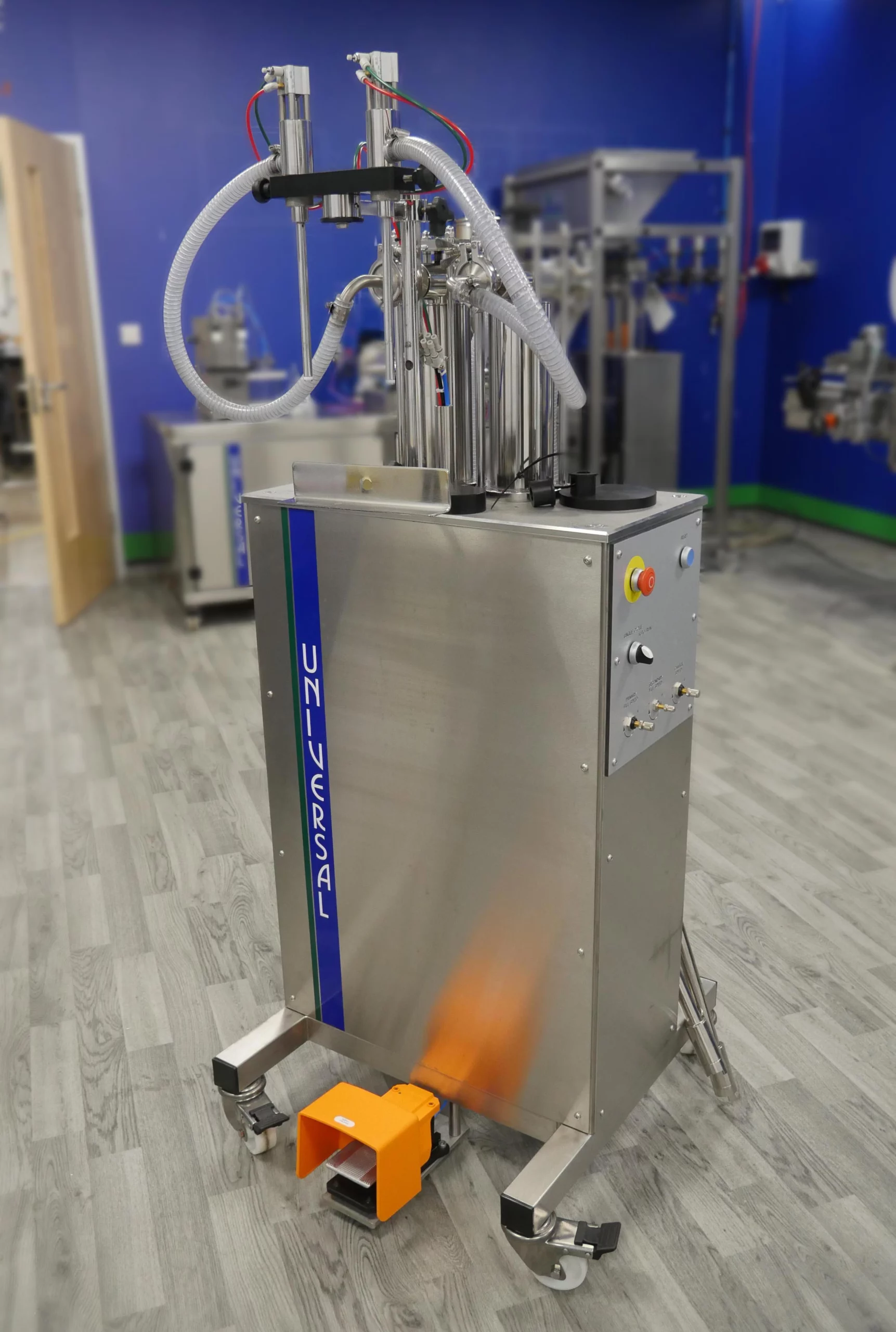 Posifill V-Twin
Semi-Automatic Volumetric Filling Machine
2-head with Ball & Spring Valve & Pneumatic Nozzles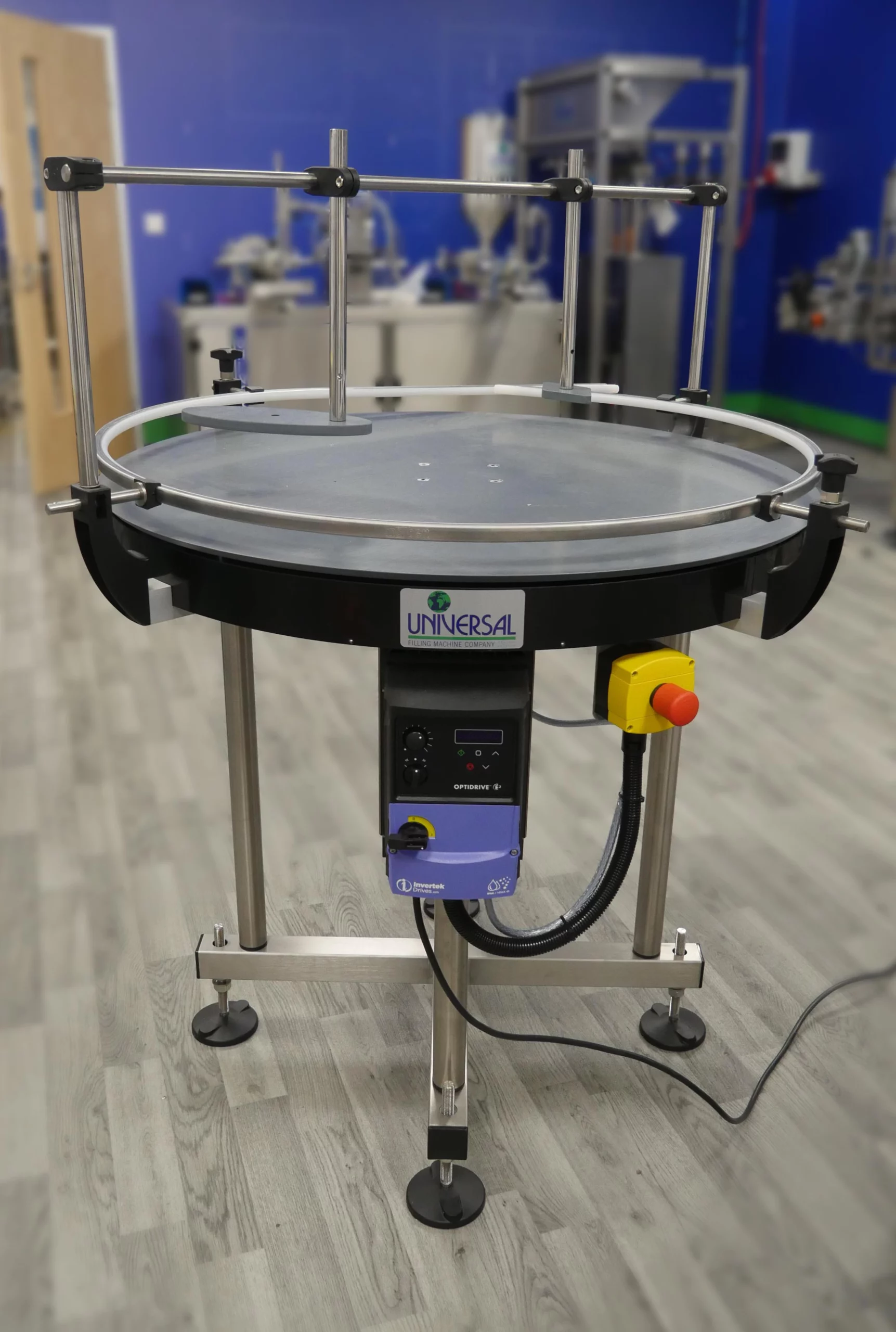 Rotary Infeed Table
90cm diameter
Arranges and feeds empty containers as part of
an automated line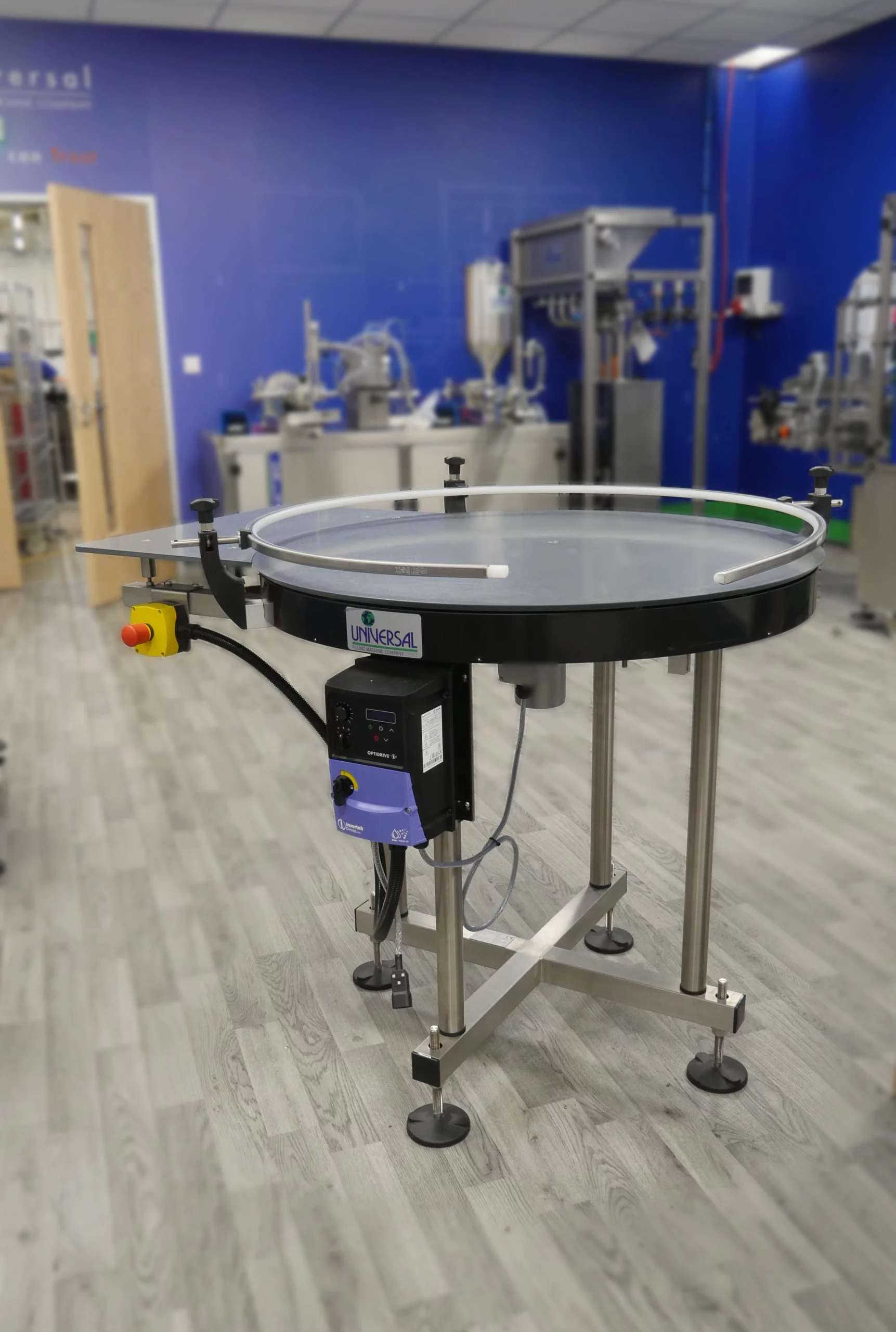 Rotary Outfeed Table
90cm diameter
Gathers completed container from an automated line for easy collection