Posivac has become a firm favourite for producers of distilled spirits and drinks the world over.
Recently, we have delivered and installed machines to two Craft Gin Distillers in Sweden, another in Wales and Posivac formed part of a complete filling, capping and labelling line for a Rum producer in Grenada.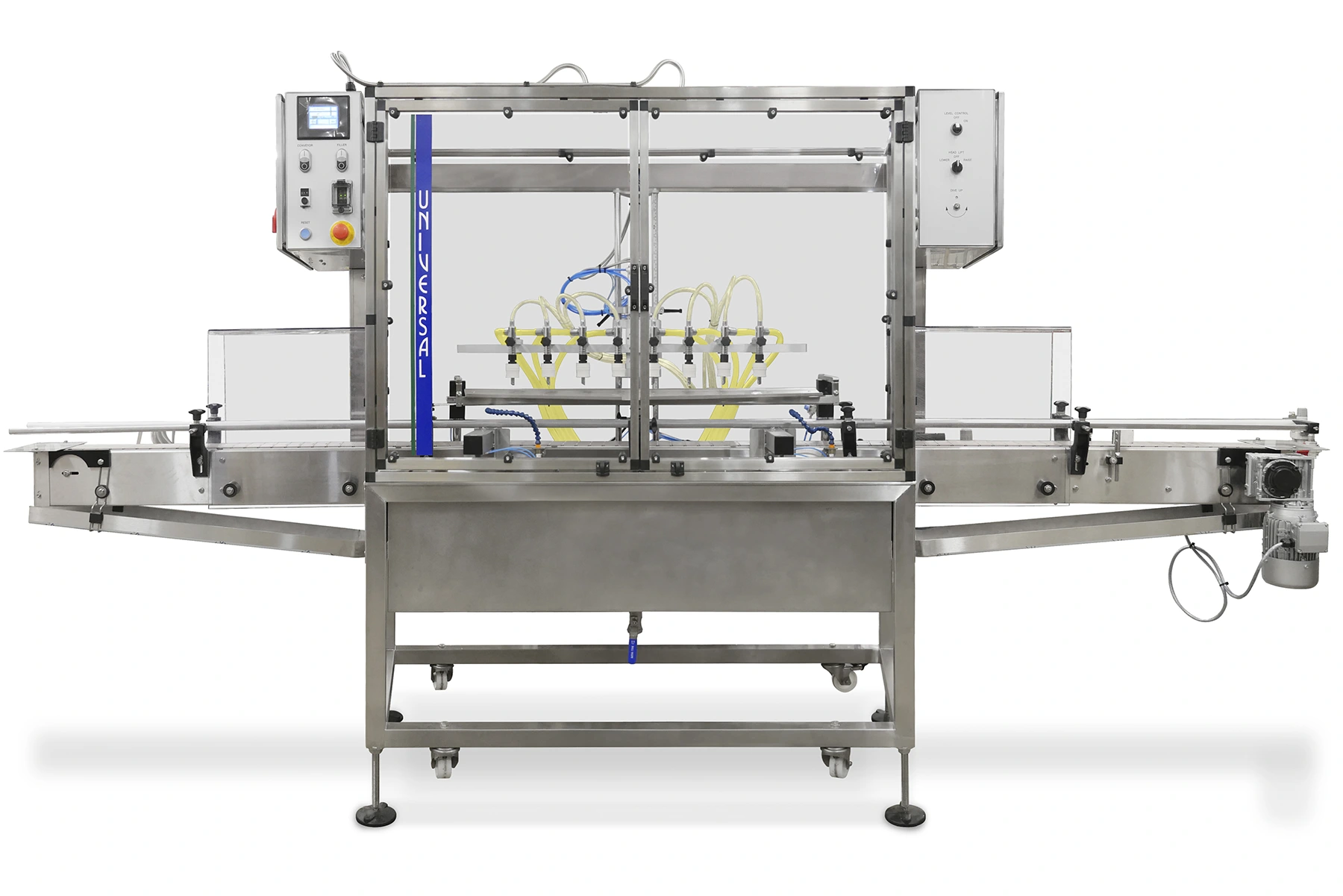 Available with between two and 12 filling heads, the Posivac is capable of consistent high output and can accommodate a wide range of bottles with quick changeovers.
Posivac's suitability to such liquids is underpinned by the option of an ATEX certification and because all of its metal contact parts are made from certifiable food and pharmaceutical grade 316 stainless steel.
As one of Universal range of automatic liquid filling machines, it goes without saying that Posivac can be used as a standalone filling system or combined with one of our capping systems and labellers to produce greater levels of automation. Such modifications can also be undertaken retrospectively, as demand grows for even higher productivity.
Vacuum level filling machines, such as the Posivac, rely on drawing a vacuum within each bottle which, in turn, draws liquid into the bottle. Filling stops when the liquid level reaches the vacuum tube within the filling nozzle.
The result is a consistent level of fill from one bottle to the next, regardless of any differences in each bottle's overall volume; making the Posivac ideal for filling liquid products for point-of-sale displays of in translucent or clear bottles.
Request further information about our filling machines