Are you going to the PPMA Show 2023 at the NEC in Birmingham this September?

For the PPMA Show 2023, Universal Filling Machine Company are coming with the most comprehensive display of our products we can squeeze on to our stand.
Our class-leading Posifil EF semi-automatic benchtop filling machine will sit alongside our outstanding range of freestanding semi-automatic filling machines: Posifil V-Twin, P5000, Vacufil and Easifil.
Front and centre this year will be a complete filling and capping production line, consisting of our Posimatic EV fully automatic filling machine, feeding bottles via a conveyor directly into our popular Universal Belt Capper.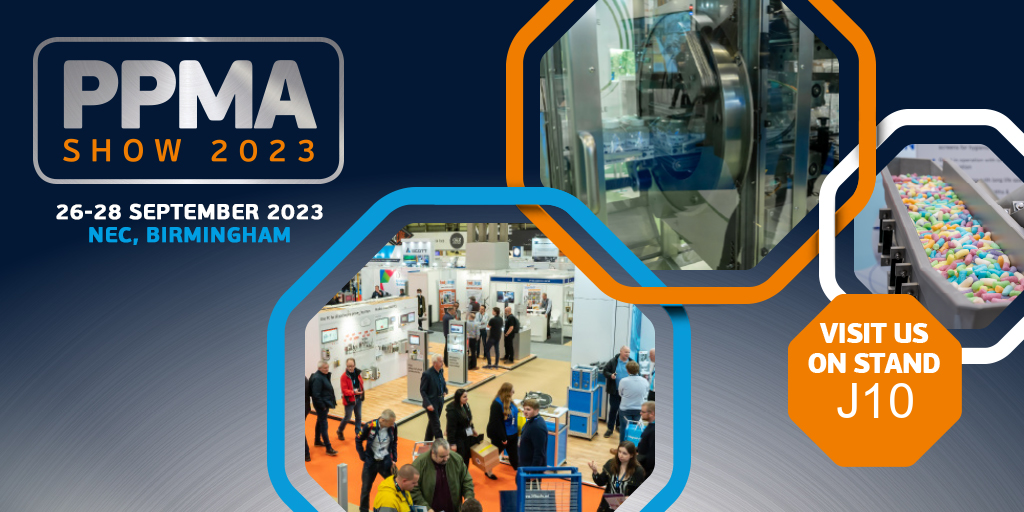 Live Demonstrations
Every machine on display will be fully-operational and we will be happy to demonstrate to you just how productive they are while remaining incredibly simple to setup and operate.
Each machine can accommodate a wide range of fill volumes, liquids and containers which in most cases can be changed in under 5 minutes, without tools.
Quality that speaks for itself
Aside from the versatility and performance of our machines, there's one more thing we are sure you will see when you visit our stand: quality.
When you choose a Universal machine, you choose a machine which is manufactured in the UK to the highest specifications, using certifiable food and pharmaceutical grade materials, without compromise. They're built to last.
We underpin this commitment to quality by striving to provide unsurpassed service and technical expertise. More than two-thirds of our orders come from existing customers in any given year.
Our team is here to help
Our Managing Director, Mike Hollis will be joined by our Technical Director Max Sheppard for the full 3 days along with other team members during the event and we will be delighted to introduce you to the Universal Filling Machine Company range in person and discuss how you can upscale your production.
Come and see us on Stand J10 on 26th, 27th or 28th September.
If you haven't got your FREE tickets yet, you can still register for them: click here
In the meantime, if you have any questions about our filling and capping machines, or would like to discuss a project, feel free to give us a call on 01233 643666 or reply to this email.