Pucks & De-Pucking Machines
Pucks & De-Pucking Machines
Bottles are manufactured in all shapes and sizes, many of which are unable to be handled on a conveyor due to their shape. To overcome this, pucks are used to support the bottle during the filling and capping process.
Universal Filling Machine Company can manufacture plastic pucks to suit your bottles.
We also manufacture two types of de-pucking machine to automatically remove the bottles from the pucks once the cap has been applied.
Pucks can also be used to aid rapid changeovers – simply change the puck for a different bottle size and the machine is ready to go.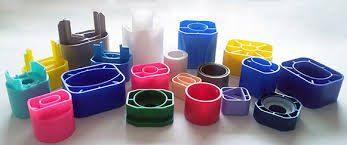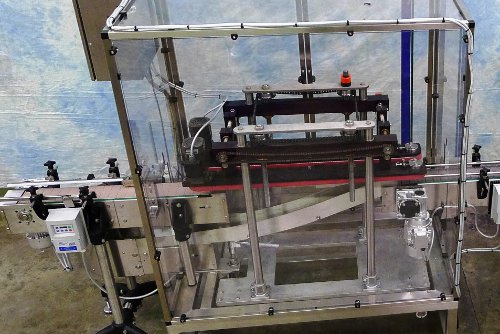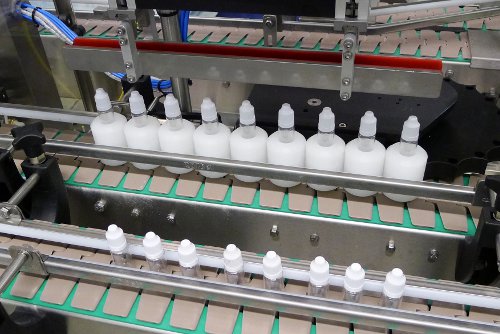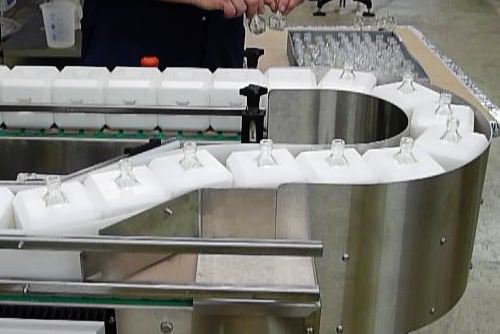 Options Available:
Double belt in line de-pucker for high speed applications
Pick & place de-pucker
ATEX certified versions available
Key Benefits:
Fully adjustable to suit a wide range of container sizes
Rapid changeovers in less than 2 minutes
Specifications:
Robust stainless steel construction
Manufactured in the UK
Request further information about this machine