There are a few things to consider in order to determine which type of filling machine will suit you best.
Firstly, what type of container do you want to fill?
If the containers are flexible, then a vacuum-level filling machine may not be suitable. Vacuum level bottle filling machines rely on the container's rigidity and ability to withstand a vacuum whilst they are being filled. Bottles made from thin plastic tend to collapse during this process, so a volumetric filling system which simply pours liquid into the container is likely to be the better option.
What size of container do you want to fill?
Obviously, larger containers can take longer to fill than smaller ones, regardless of the filling method. Volumetric filling machines have a maximum volume of liquid they can dispense in a single cycle. Multiple cycles can be used to fill larger containers, alternatively, a vacuum level filling system may suit your needs better because they keep filling until the filling nozzle's overflow hole is reached.
How many containers do you want to fill?
Production runs of a up to a thousand can potentially be achieved with manual filling machines in just a few hours, but if such productivity is required regularly, a greater level of automation might be adviseable to speed up the process and reduce labour costs.
How viscose is the liquid?
Volumetric filling machines can handle thicker liquids than vacuum-level filling machines. Volumetric liquid filling machines can also be adapted to accommodate liquids which contain particles.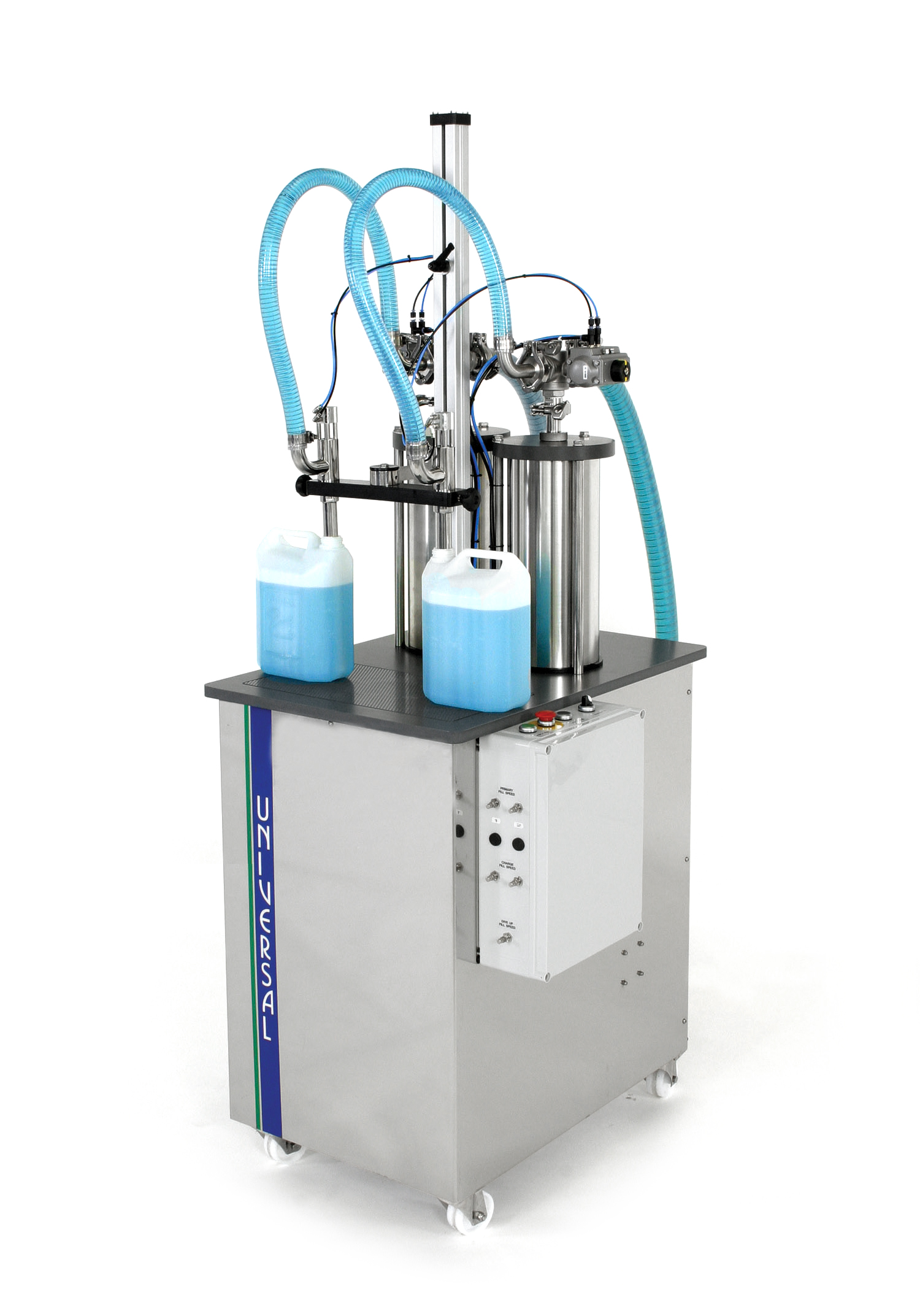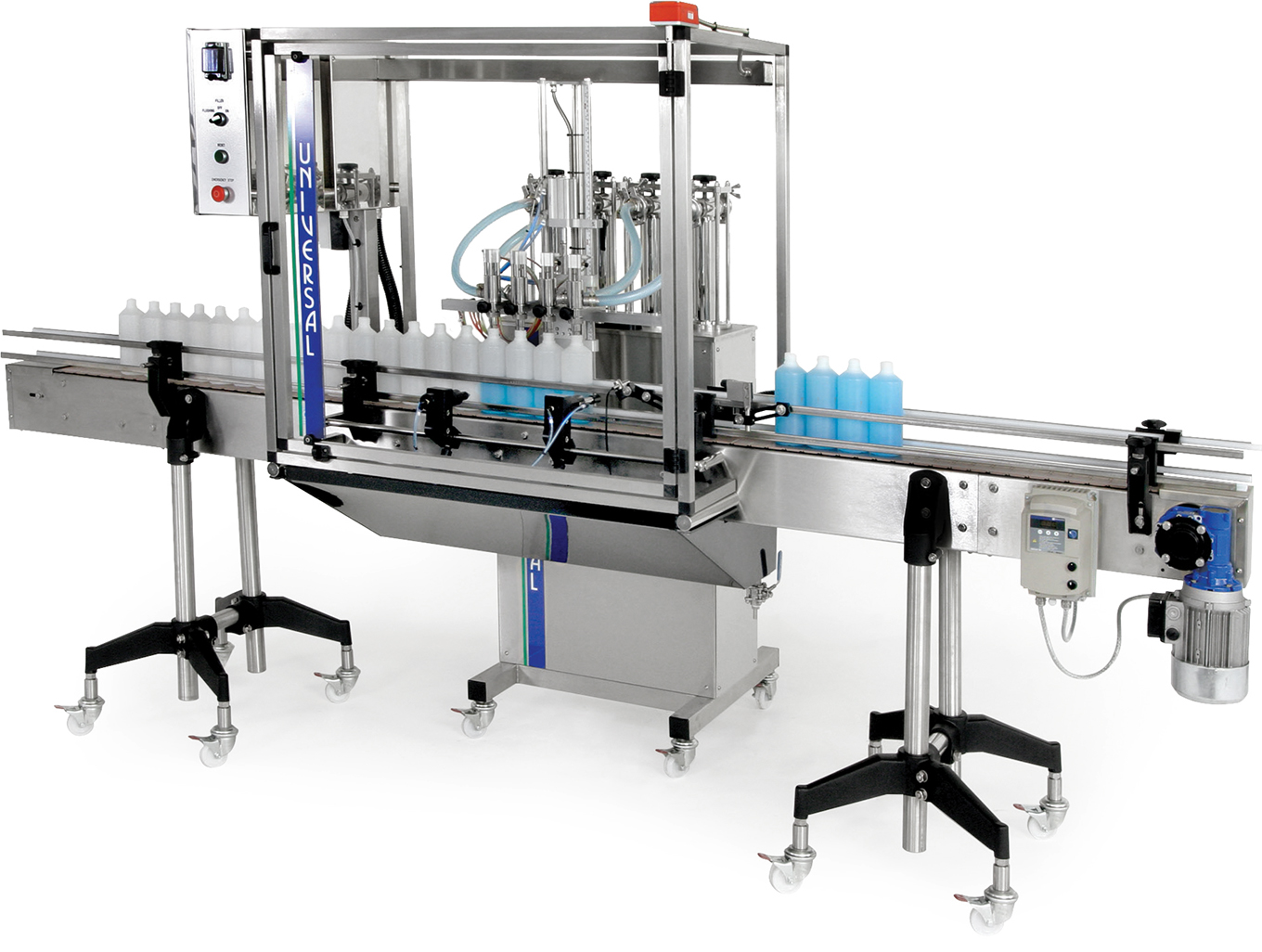 Other factors to consider
Aside from the productivity of the filling system, other factors to consider are types of seals used throughout the machine.
Some liquids will rapidly degrade the wrong type of seals, and other seal types are not approved for food/drinks applications. It's essential to take advice from an expert to find the correct configuration for your needs.
Additionally, it's worth considering your chosen system's ability to provide reliable, ongoing service with full support from the manufacturer. Are your filling requirements likely to cause heavy wear and tear on a lesser filling machine and will the manufacturer provide dependable service and maintenance and ongoing support when you need it?
If you would like advice on the best filling system for your application, we have designed, manufactured and installed filling systems of every scale and type since 1976 and have built an enviable reputation for providing equipment and service at the highest standard.
Please feel free to give our sales team a call on +44 (0)1233 643666, or email salesuk@universalfilling.com
Request further information about any of these machines