The Challenge:
Riga were filling their range of pet products using small semi-automatic machines, which were struggling to keep up with demand, so were looking to invest in their first automated system. The products ranged from free flowing but foaming liquids through to viscous shampoos and conditioners.
Products to fill:
Pet Shampoo
Sprays
Deodorisers
The Solution:
Universal Posimatic EV1000 four head automatic filling machine
The filling machine was supplied with an overhead hopper to facilitate feeding of viscous liquids, as well as a diving nozzle to reduce foaming on some of the free flowing liquids. Pneumatic shut-off nozzles also provided drip free filling.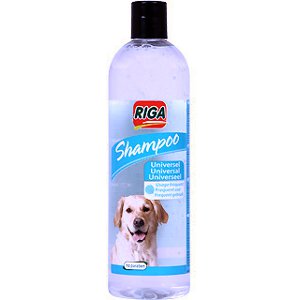 The machine was installed in 2012 and has been working well for RIGA who now deal directly with Universal for spares and service following the closure of the French agent. This is not an issue and any spare parts are normally delivered within 48 hours of ordering.