If you've already bought a machine or system from us, you may already know the answer to this question.
If you're yet to become a Universal customer, the truth is that one of our senior directors contacts each new customer, by phone or email, shortly after delivery and installation to gain feedback on their experience of dealing with Universal Filling Machine Company as well as to gauge their satisfaction with the machinery.
We ask our customers to complete a short questionnaire which not only provides valuable insight into the quality of service, support, and products we provide (and anything we could improve upon), but we collate the results in to a 1-to-5-star rating system, which we publish on our website every quarter. We also take onboard the results of these questionnaires and learn from them. The latest results can be seen here: https://universalfilling.com/customer-feedback/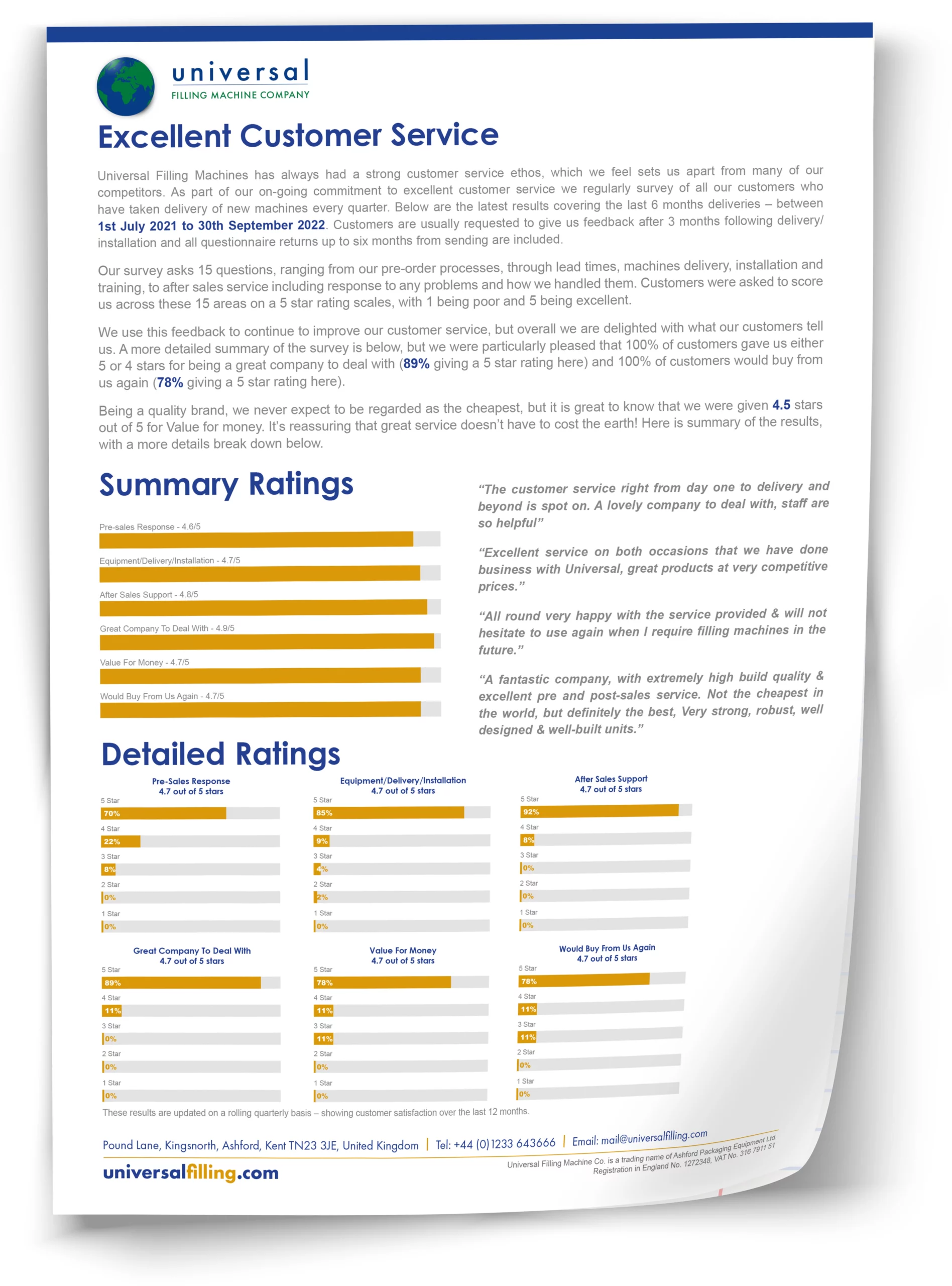 There are many other reasons our customers are so loyal to us though. Such as the build quality of our products. We have heard a lot recently from people who have purchased visually similar machines to ours online (particularly our compact manual and semi-automatic machines), only to realise the inferior quality of these cheaper machines makes them prone to inaccuracy, unreliability, mechanical failure, and leakage, rendering them virtually unusable and a distinct waste of money.
We never compromise quality. From sourcing materials and components to the craftsmanship that goes in to assembling our machines, every stage of design and production is focussed on the highest quality. As a result, we have customers with Universal machines that are more than 40 years old, and the machines we make today could still be in full production beyond 2060.
Request further information about this machine