When it comes to versatility and productivity, our Posimatic EV range of

automatic liquid filling machines

deliver a lot.
The Posimatic EV

volumetric filling machine

follows our ethos of creating the highest quality modular filling systems which can be configured and adapted to meet the client's needs now and in the future.
The variant shown here is no exception, specified with 3 filling chassis to supply the main Bottle Handling Module, the client is able to fill six 5-litre jerry cans OR three 10-litre jerry cans (that's 30 litres per cycle!).
Equally, it can fill volumes as small as 250ml, if required, using the same 3 filling chassis.
The Posimatic EV range can be configured with as many as 12 filling heads (depending on the fill volumes required), delivering up to 120 bottles per minute (that's 7,200 bottles per hour!).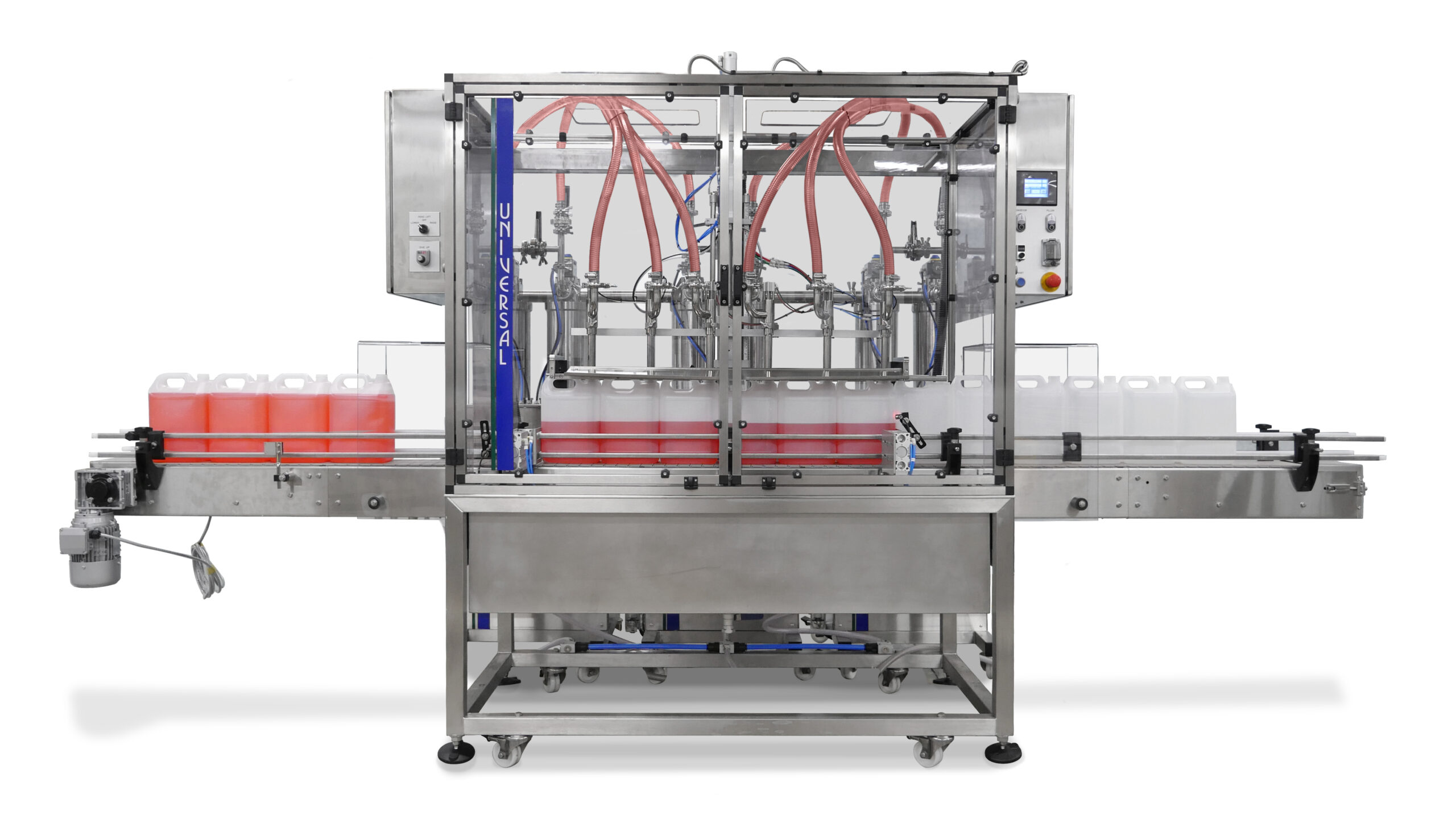 The automatic filling machine shown above is the third automatic 5-litre filling system to be installed at our client, Landowner Products Ltd's site in the last 4 years. Having had very positive results with their first two machines, it was an easy decision for them to choose the Posimatic EV when demand outgrew capacity again.
The Posimatic EV5000 is built ready for additional productivity upgrades such as Rotary Infeed & Delivery Tables, capping and labelling systems and conveyor systems can be customised to any length and to include bends to negotiate your production environment.
Request further information about this machine